The pros at Dallas Media Center have years of experience and bring their expertise to you project.
We can produce videos for:
Corporations

Non-Profits

Fund-Raising

Training

Personal/Family

Auditions/College Entrance

Celebrations: Weddings, Anniversaries, Baptisms

Memorials and Funerals

Documentaries

Live Events, Performances, Conferences
Bring us your idea. We'll help you put your vision into motion.
Dallas Media Center can help you with:
Script
Studio or location
Equipment
Crew
Sound and lights
Talent
Editing
Non-linear, computer editing
Sound effects
Music
Voiceover
Graphics
Special effects
Animation
Custom titles
When it's to your liking, we'll provide you with the finished product in whatever format you prefer, including uploading to YouTube or Vimeo.   If you choose DVDs, we'll print full-color labels on the discs and duplicate them for distribution. 
Disc Duplication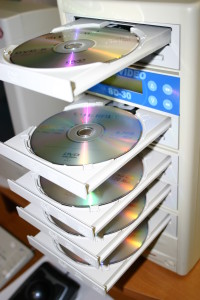 We can reproduce CDs and DVDs in any quantity you need, whether it's one or
one thousand.
We will print a label on each disc and include in a slimline
jewelcase. Custom-designed labels and presentation
boxes or multiple disc cases are available.